PAULA HARRIS & THE BEASTS OF BLUES
"The Hottest Band and most exciting act to hit the blues in years!"
PAULA HARRIS & the Big Funkin' dance party
It's all about the brass and shaking your........hiney!
Paula and her funky Beasts can do more than blues! They are known
for their horn section, the "Big Ass Brass" in which ALL the horns hold
Grammy Awards, and whose sound is frequently compared by press
and media to another famous California band, "Tower Of Power". This
is probably because their sound was crafted by Mic Gillette and Tom
E. Politzer of the Tower's famous horn section. which created the
funky sound of East Bay Grease often associated with Paula's horn
style.
The demand for dance bands, especially HORN based dance bands
is always high. To answer that it was a natural move for Paula & Crew
to take one small step away from their Americana roots and one step
closer to the funk-jazz-soul that many of their influences pioneered.
This Big Ass Brass Show is a night of well known and loved shake-your-booty music that is sure to keep any party hopping. With songs from Al Green, Marvin Gaye, Aretha Franklin, Gladys Knight, Delbert McClinton and more. It is a joyous funky romp through a the Soul, R&B and Funk genres. This show has sold out for the last three New Year's Eves. and is a must for any corporate or private dance oriented event.
SOUL 4 the Season
"The Must-See holiday show of the year featuring Fred Ross , Lydia Pence ,
Paula Harris & Dana Moret! It's jam packed full of soul and Christmas Cheer"
In a world where nutcrackers, classical programs and shows for children frequently abound during the Christmas Season....haven't you as an adult ever wished there was something for you with a little more "oompf"? That is exactly what you get when you combine 4 of California's strongest voices and most dynamic stage personalities into one big soul packed Christmas show.

"Soul 4 the Season" is a holiday journey that will take you from mov-
ing spiritual Christmas numbers to lighthearted impudent favorites.
Even a few slightly naughty selections will be offered. This concert
makes deliberate effort to stay away from the "Children's" aspect of
the Christmas season. And while it IS aimed at a more mature and
musically discerning audience, the show is suitable for all ages.
"Soul 4 the Season" Features the soulful vocals of Fred Ross. Fred
has delighted san Francisco and kept them dancing for more than 15
years leading the all star cast at the Starlight room. He's also known
for his work with Pee Wee Ellis, Fred Wesley and Maceo Parker as
well as Aretha Franklin, CHaka Khan and many more! His soulful
sound is a perfect mix with the classic holiday songs he will be presenting. Also in the series is the equally legendary lead singer of "Cold Blood", Lydia Pense. Lydia has been enthralling audiences for more than four decades. Her raspy unique voice is instantly identifiable and her soul and blues geared numbers will delight her fans with this new facet to her talent. Paula Harris has a world class act who has gained International attention and acclaim in the blues world. She has been featured on more than 3000 stations globally and was nominated for multiple Blues and Music Awards with her debut Album. Dana Moret is a dynamic, versatile singer whose Band Mr December is known to deliver everything from Funk to Rock in their immensely popular concerts. She has also gathered a fan base from her work with Bill Graham bands "Stoneground", "Big Brother & the Holding Company" and "Sons of Champlain".
They pack a punch individually but together they are the must see Christmas show of the year!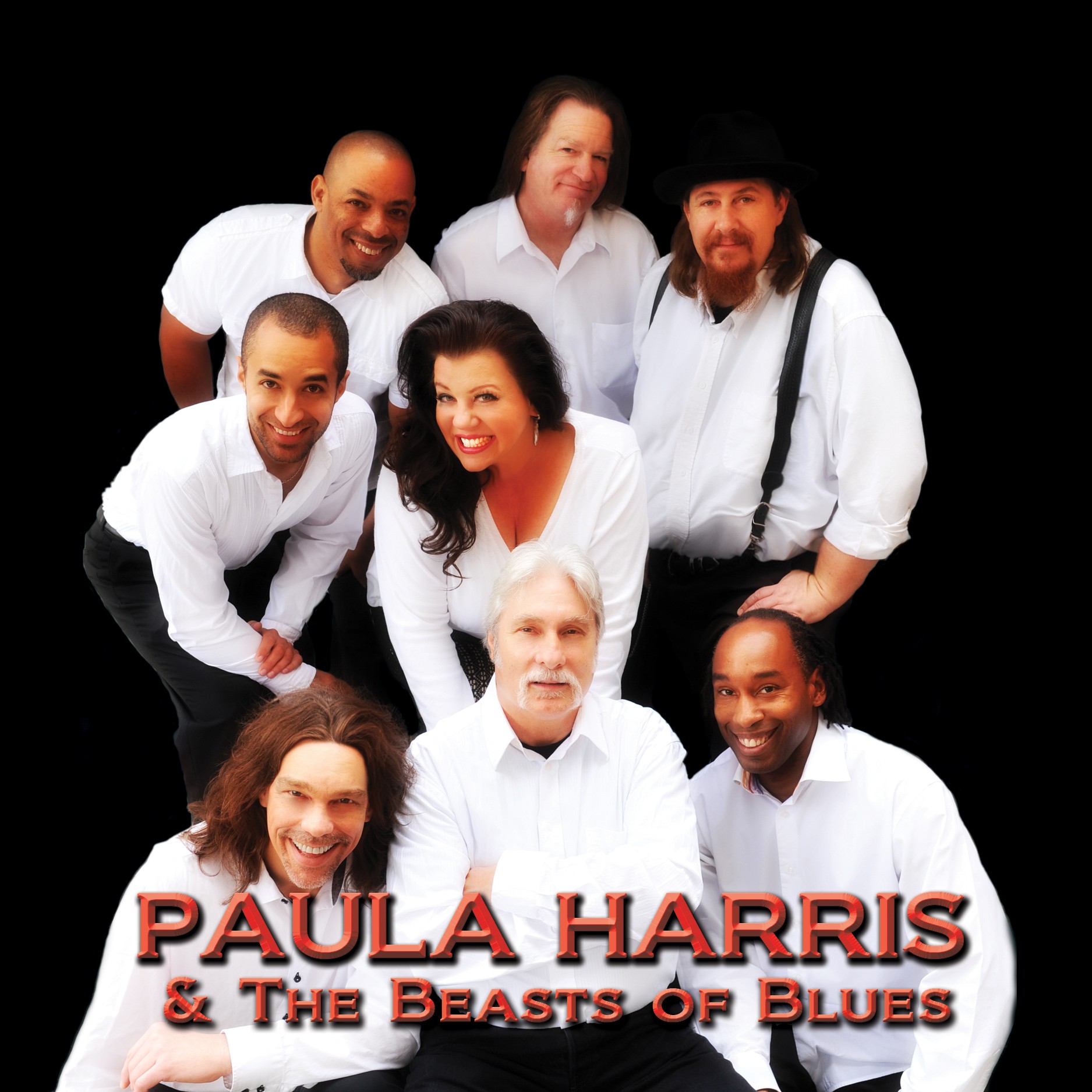 Paula Harris Stands out among the Bay Area's best as one of the most
unique and funky blues bands to ever arise from Northern California.
After bursting onto the scene in 2012 with recognition at the Interna-
tional Blues Challenge as one of the top three bands in the world, her
debut album's horns were born from members "Tower of Power" and
heavily influenced by her love of Funk, Jazz, and Soul Blues. They re-
ceived multiple blues and music award nods as well as international
attention and airplay in 2013. Her world class band delivers deep,
dirty, grooves that dares her audience not to move. Their performan-
ces combine ingenious musicianship and complex arrangements with
catchy hooks that are simple enough to allow anyone to enjoy. The
rhythm section and horns dig deep into the sound of "East Bay Grease"
mixed with a heaping dose of New Orleans "Swampyness" to create a
modern and outside the box approach to Blues. And they have more fun doing it than should be legal. It's one of the dirtiest rhythm sections on the planet and the band's chemistry is off the charts. THIS is what the phrase "Cooking with Grease" is all about! Paula's immense range, power and control over her vocals kick the whole sound into overdrive.
.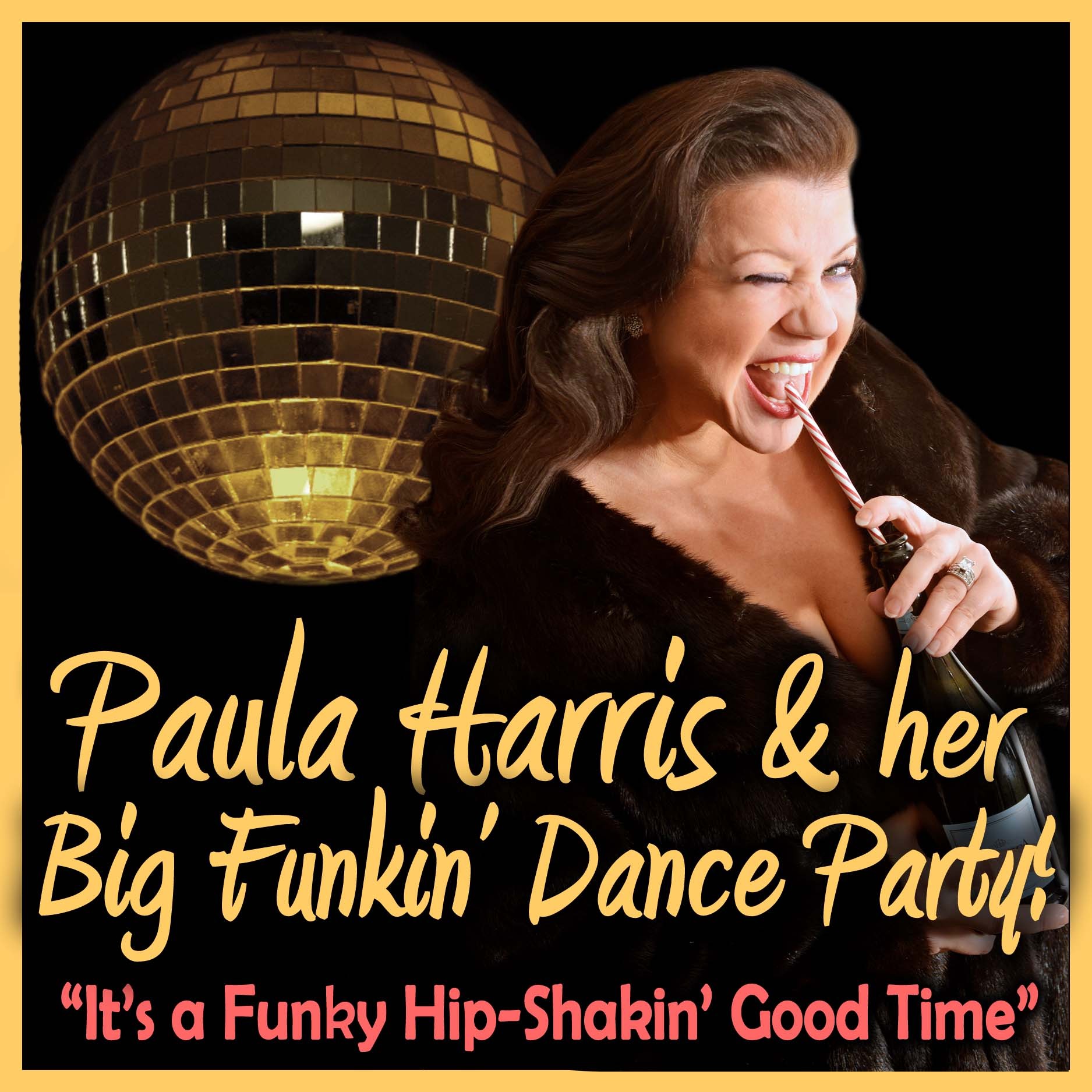 PAULA's Acoustic Experience
"A mix of traditional and modern Jazz & Blues in a show that's elegant, provocative, dynamic, slightly naughty and downright sexy!" ( This is also the Speakeasy Album Format. Optional horn available)
Paula's Acoustic Trio is a blend of Modern and Traditional Jazz and
Blues mixed with a heaping side of soul! The format focuses on the
more provocative side of both genres and features original tunes as
well as elegant jazz selections from the Great American songbook
paired with Impudent songs from chanteuses of the 40's to 60's,
Classic soulful covers given a Jazzy acoustic twist, passionate blues
selections and beautiful ballads from one of the most outstanding
vocalists in Northern California. Paula has an onstage chemistry that
is witty and hilarious which rounds out the show with a humorous
element that fits the slick and sly vibe of the show. It is a fan and
festival favorite!
The band is an all-star group of Nate Ginsberg has toured and recorded with legends such as Herbie Hancock, Dizzy Gillespie, Larry Graham and Randy Newman. He crosses the genres of Jazz, Blues, R&B, Soul, and Funk with ease and finesse. He takes piano playing to a jaw-dropping concert level. Derrick "D'Mar" Martin is the driving force behind the fantastic energy and pulse of this show. Derrick has played with a who's who in the music industry including a 17-year stint with Little Richard. He is truly one of the best drummers in the world ( no exaggeration!) He's known for jumping over the drums and taking the beat into the audience on tables chairs and anything else available. Rich Girard is a master of the upright fret-less bass who has worked on Windham Hill Records for acts as varied as the Talking heads, Cleo Laine and Roy Rogers. This band is not sidemen! This is a trio of band leaders who have come together for an explosive musical result. Add Paula's 4-octave powerhouse vocals and it is an experience not to be missed.
This is also a smaller format suitable for smaller venues or those with a limited budget.
________