PAULA HARRIS & THE BEASTS OF BLUES
"The Hottest Band and most exciting act to hit the blues in years!"
PAULA HARRIS & the Big Funkin' dance party
It's all about the brass and shaking your........hiney!
Paula and her "Southern Soul" horns are known for their terrific brass
arrangements. Paula's funky horn sound has been frequently com-
pared to"Tower Of Power", probably because the sound was crafted
by Mic Gillette and Tom E. Politzer of the Tower's famous horn section.
Mic especially was integral to the creation of the sound of East Bay
Grease often associated with Paula's horn style.
The demand for dance bands, especially HORN based dance bands
is always high. To answer that it was a natural move for Paula & Crew
to take one step from their dancable originals to move to the funk-
jazz-soul that many of their influences pioneered. The big funkin
dance party is a night of well known and loved shake-your-booty music that is sure to keep any party hopping. With songs from Al Green, Marvin Gaye, Aretha Franklin, Gladys Knight, Delbert McClinton and more. It is a joyous funky romp through a the Soul, R&B and Funk genres. This show has sold out every New Year's Eve party they've done and is a must for any corporate or private dance oriented event.
an evening in december
"The Must-See holiday show of the year,

It's jam packed full of soul and Christmas Cheer!"
In a world where nutcrackers, classical programs and shows for children frequently abound during the Christmas Season....haven't you as an adult ever wished there was something for you with a little more "oompf"? That is exactly what you get when a performer with one of the strongest voices and most dynamic stage personalities turns her talents to one big soul packed Christmas show.

"An Evening In December" is a holiday journey that will take you
from moving spiritual Christmas numbers to lighthearted impudent
favorites. Even a few slightly naughty selections will be offered.
This concert makes deliberate effort to stay away from the
"Children" aspect of the Christmas season. And while it IS targeted
at a more mature and musically discerning audience, the show is
suitable for all ages.
"And Evening in December" Features the soulful vocals of Paula
featured on fantastic arrangements from titans in the music
industry. Expect to hear the Luther Vandross/Marcus Miller version
of "My Favorite Things", An Anita Baker styled "I'll Be Home For
Christmas" A stunningly beautiful Patti LaBelle holiday Ballad
"Christmasing With You", Ledisi's arrangement of "Have Yourself A Merry Little Christmas", Plus
other jazz, blues and soul holiday favorites as well as moving "Christmas" songs, "Mary Did You
Know", "Bethlehem Morning", "Oh Holy Night" and even a few originals.
"An Evening In December" is thoughtful collection of everyone's favorite sounds of the season the must see Christmas show of the year!
Paula Harris Stands out among the Bay Area's best as one of the most
unique and funky blues bands to ever arise from Northern California.
After bursting onto the scene in 2012 with recognition at the Interna-
tional Blues Challenge as one of the top three bands in the world, her
debut album's horns were born from members "Tower of Power" and
heavily influenced by her love of Funk, Jazz, and Soul Blues. They re-
ceived multiple blues and music award nods as well as international
attention and airplay in 2013. Her world class band delivers deep,
dirty, grooves that dares her audience not to move. Their performan-
ces combine ingenious musicianship and complex arrangements with
catchy hooks that are simple enough to allow anyone to enjoy. The
rhythm section and horns dig deep into the sound of "East Bay Grease"
mixed with a heaping dose of New Orleans "Swampyness" to create a
modern and outside the box approach to Blues. And they have more fun doing it than should be legal. It's one of the dirtiest rhythm sections on the planet and the band's chemistry is off the charts. THIS is what the phrase "Cooking with Grease" is all about! Paula's immense range, power and control over her vocals kick the whole sound into overdrive.
.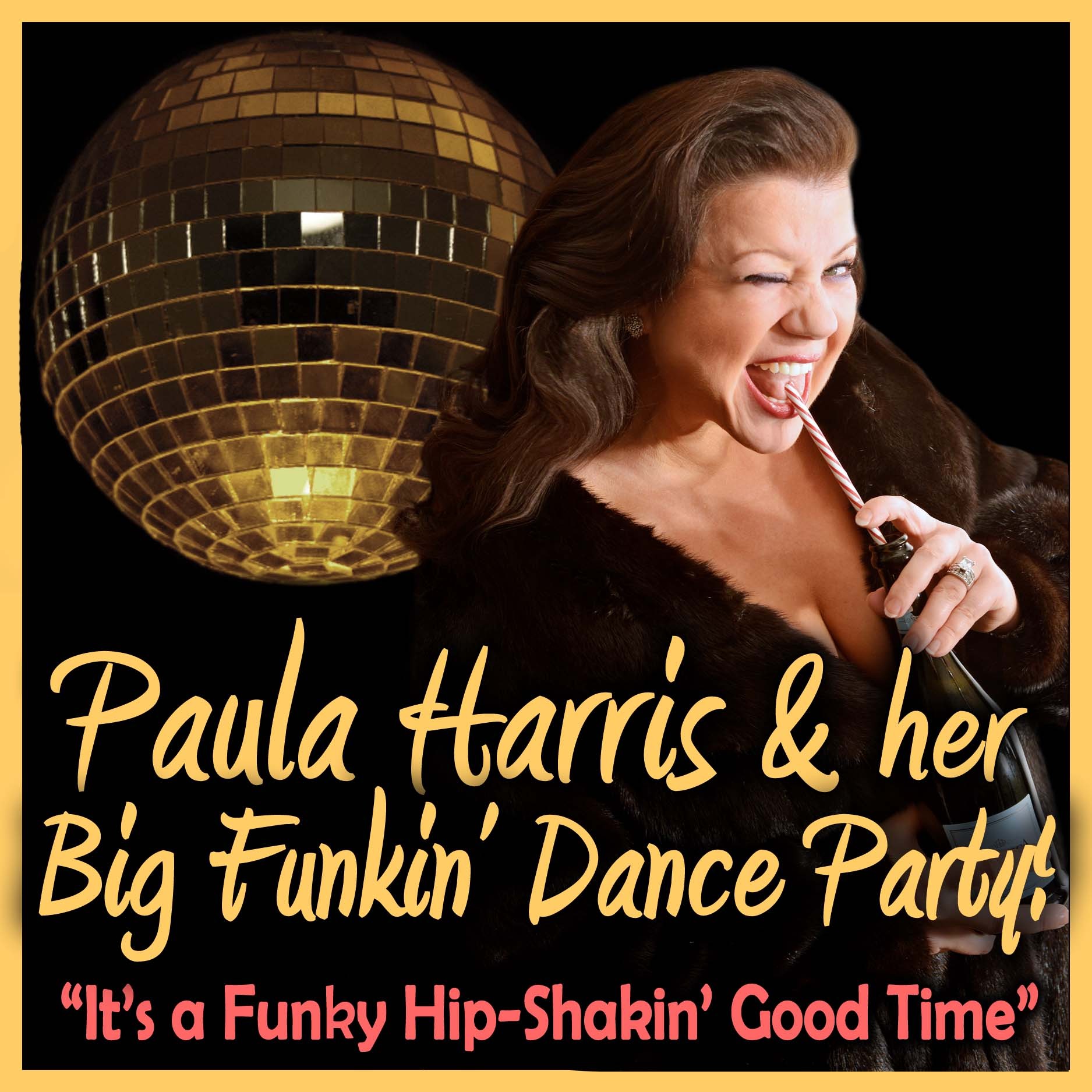 PAULA's speakeasy project
"A mix of traditional and modern Jazz & Blues in a show that's elegant, provocative, dynamic, slightly naughty and downright sexy!" ( Optional horn and percussionist available)
Paula's Speakeasy Project is a blend of Modern and Traditional Jazz and
Blues mixed with a heaping side of Soul and R&B! The format focuses on
the more provocative side of these genres and features original tunes as
well as elegant selections from the Great American songbook paired
with Impudent songs from chanteuses of the 40's to 60's. You'll be
delighted with the Classic Jazz numbers given modern grooves, Soul given a
Jazzy twist, passionate

blues and beautiful ballads from a truly outstanding
vocalist. Paula has an onstage persona both witty and mischevious as well as
at times, downright hilarious, rounding out the show with a humorous element
fitting of the slick and sly vibe of the show. It's sophisticated without being too

serious, and is a fan and festival favorite.
This is also a smaller format suitable for smaller venues or those with a limited budget.
________
beach party with
Paula & The SONS OF SWAGGER
coming soon, TWO new shows!
Featuring your favorite shagging and beach music from classics like "I Love Beach Music" and "Meet Me With Your Black Drawers On" to modern beach favorites "The Walk" and Paula's original "Top 5 beach hit" "Nick Of Too Damn Late, and "Is You Is Or Is You Ain't My Baby"
"she swings blue"
a tribute to the music of dinah washington
Dinah Washington, musical pioneer and ahead of her time! "She Swings Blue" presents the enormous scope of Dinah's music with equal attention to both the jazz and blues hits. Their approach was "if Dinah were alive and doing a greatest hits show- what would she do?" The result is a collection of both traditional and creatively reimagined arrangements of Dinahs well-known songs, mixed with some of the less famous, but more personal tunes that were the soundtrack for one of the 50's most iconic ladies of song. It's impudent, jazzy, swinging and full of blues!